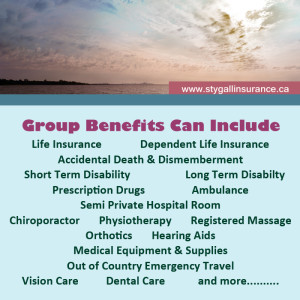 Attract the best talent in your industry
Retain your best people on your team
Have a healthier group of employees


The most important element of your business  – that contributes to your success –  is the people on your team.
The better your team – the more successful you will be.
A group insurance plan can help draw, attract and retain the best, most skilled, most talented in your industry.
And a group insurance plan shows your employees that you care about their wellbeing.
It helps keep your employees worry free about the financial costs of their private health issues, so they can focus on the business at hand.

We work with leading insurers to offer you the following benefits:
Life Insurance
Accidental Death and Dismemberment
Dependent Life
Short Term Disability
Long Term Disability
Prescription Drugs
Health & Hospital
Outside Canada Emergency Coverage
Dental Care
Vision Care
Also available are:
Prescription Drug Cards
Electronic Dental Claims
Cost Plus Programs
Health Spending Accounts
Employee Assistance Programs
Best Doctors
Group Critical Illness Insurance
Online administration – enrolments, billings, forms
Internet claims tracking
Electronic Claim Deposits

If you currently do not have a group insurance plan
You and your employees will enjoy our starter plan designs which provide excellent benefits balanced with affordable premiums for the first time group client.
If you are currently have an established group insurance plan
You can benefit from our more sophisticated approach.  Such as multiple insurers for one client. And the fine tuning of your renewal process with analysis of your claims experience, breakevens, trend factors, reserves, demographics and benefit usage.
Ensuring you receive the most value for your benefit dollar.
Working with the leading insurers to provide you with the best
quality plans
excellent service
competitive rates
fast claims turnaround
client friendly service
For the tax treatment of group insurance premiums and benefits visit – Group Insurance Taxation
3 Tax Tips for your Health & Dental Insurance Plan – click here
Please visit  the Group Quotation Page   if you would like a quotation.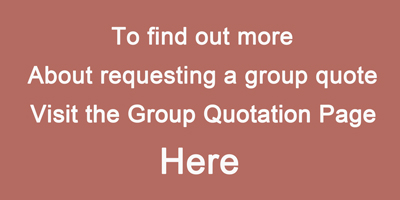 Please visit  the Group Quotation Page   if you would like a quotation.