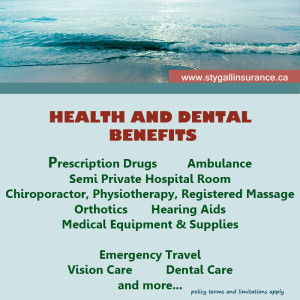 Flexcare – Health Insurance
for individuals and families.
Online Brochures, Quotes, and Apply
Underwritten and administered by
Manulife,
brought to you by Jane Stygall – Life Insurance Advisor
for Ontario residents.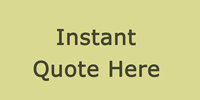 Requesting a quote?, a good starting place is to  view the Flexcare Health Brochure and the  Flexcare Health Plan Comparison Chart to have an idea in which health insurance plans you are interested.
BROCHURES are below for your convenience
Know what you need?  Simply press the Instant Quote Here  for your health insurance quote.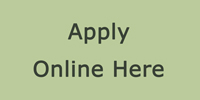 If applying with the direct secure online application,  have your quote/application confirmation number ready. It is also your application number as the quote/application system is integrated.  Also please have the information listed at the bottom of the page.
For Tips on Navigating the Online Apply Page – click here.
Prefer a paper application ? – you can download it here.
Flexcare - Paper Application - 2017

PAPER APPLICATION – If you would like a paper application – you can download it here.
Manulife - Flexcare Paper Application - 2017 332.26 KB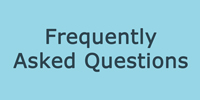 FREQUENTLY ASKED QUESTIONS – CLICK HERE
Eligible for Airmiles
30 Day Money Back Guarantee

P.S.  Visit my Follow Me page if you are leaving a group plan – apply within 60 days, guaranteed acceptance


Up to Date Brochures. Plus all the plan details in a handy chart to compare each plan so you can see what is right for you.
FLEXCARE – Health Insurance – Brochures

Flexcare - Health - Brochure - 2017

Prescription Drugs, Vision Care, Extended Health Benefits such as Chiropractor and Physiotherapy, Emergency Travel Coverage, Hospital Room, Dental Care and more….
3 Plans No Medical Questions – Guaranteed Acceptance
4 Plans Medical Questions Required
Plus Add On plan options to increase coverage for certain benefits.

you can download it here:    

Flexcare - Health - Catastrophic Coverage - Basic - 2017

For those large unexpected drug and medical bills, that are not covered by your base plan,  consider having the Flexcare Catastrophic Coverage.
There are two brochures for this.  The Basic one explains how it works with your base plan.
The Details brochure provides a detailed explanation of the coverage and how it works.

you can download it here:    
Flexcare Catastrophic Coverage - Basic Brochure 1.88 MB

Flexcare - Health - Catastrophic Coverage - Details - 2017

For those large unexpected drug and medical bills, that are not covered by your base plan consider having the Flexcare Catastrophic Coverage.
There are two brochures for this.  The Basic one explains how it works with your base plan.
The Details brochure provides a detailed explanation of the coverage and how it works.

you can download it here: 
Flexcare Catastrophic Coverage Brochure - Plan Details 483.60 KB

Flexcare - Health - Plan Options Comparison Chart - 2017

7 Plans Available – 3 guaranteed no medical questions, 4 requiring medical questions.

The Flexcare Plan Comparison Chart is an excellent starting point to compare the health insurance benefits of the 7 different plans available.  Each benefit is described in detail.
3 Plans that are No Medical Question Guaranteed Acceptance plans
4 Plans that require medical questions.
Plus, the optional add-ons to truly customize the plan to fit your needs.

You can download it here:     
Manulife - Flexcare Plan Options Snapshot - 2017 884.73 KB

Flexcare - Health - Plan Premiums Comparison Chart - 2017

Compare the premiums of each of the health insurance plans by age.  Mix and Match if you like.  Once you have narrowed down your choices, it is advisable to request a quote for an exact premium.

You can download it here:     
Manulife - Flexcare Premium Rate Comparison - 2017 998.85 KB
Which Manulife Flexcare Health plan options are the best?
Want to know which plans provide the most value for your premium dollar.

I have done a very thorough, detailed  and easy to read analysis, with recommendations,  of which plans offer the most value.

And they are not necessarily the most expensive plans.

Contact me for a copy of the Benefit Value for Dollar Analysis, and I will email it to you. Please let me know whether you are under age 65, or age 65+ as plan benefits differ slightly.

Tips:
All 7 plans, include the core Health Benefits and Vision Care.
Blue columns are plans that do not require medical questions.
Yellow columns are plans requiring medical questions.
The second page also  illustrates the optional add-ons and stand alones to customize your coverage.
Age 65+ – Senior adjustments – please take note.
3 Tax Tips for your Health Insurance Plan – click here
Flexcare Health premiums are eligible for Airmiles.
30 Day Money Back Guarantee – provided you have not made any claims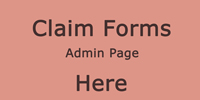 Flexcare Claim Forms – Info on how to make changes & Claims – visit the Admin Page Here

What you will need with you when applying online:

1. Your quote confirmation number if you have had an online quote done.
2. OHIP Health Card numbers for everyone applying for coverage.
3. Date of Birth for each person being covered.
4. Physician's names and telephone numbers (not required if applying for no medical question coverage)
5. Names of any prescription medications being taken. (not required if applying for no medical question coverage)
6. Credit Card Information or bank information for pre-authorized payment plans.
7. Driver's licence (if applying for Catastrophic Coverage).
8. Your Airmiles collector number, if you have one and would like to collect Airmiles with your Flexcare plan.


For inquiries, questions, or if you would like assistance with the application, just contact me.  It would be a pleasure to be of service.
Best Jane

inquire@stygallinsurance.ca
tel:  416-255-3900