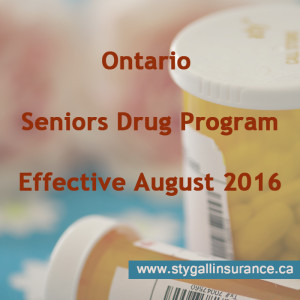 Are you a Senior?
If you are a senior, then you will want to take a look at the recent  changes to the Ontario Senior Drug Benefit Program.
The Ontario Government has increased the prescription drug deductibles and co payment amounts for seniors.  This means more will be coming out of your pocket for your prescriptions.
What has also changed is the amount you can earn to qualify as a low income senior.  Low income seniors benefit from no annual prescription deductible and a $2 co payment/prescription.
These changes are effective August 2016.
Have a look at this chart for what has changed: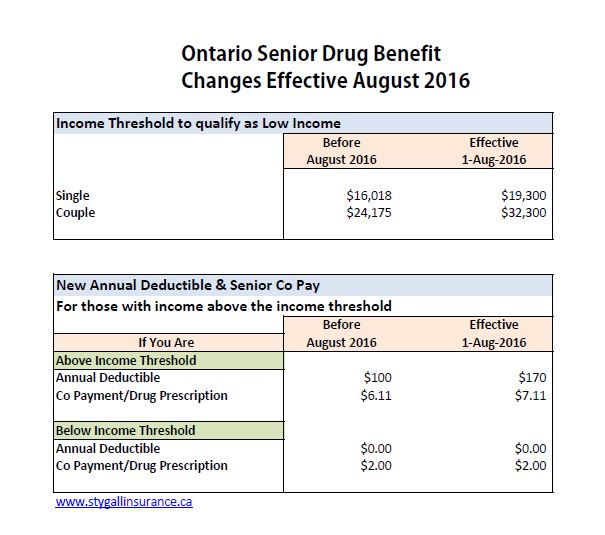 The new $7.11 co-payment can add up quickly when you are on multiple drugs.
If you are a senior, you can help offset some of the prescription drug deductible and co-payment charges with an individual health insurance plan.
I offer an affordable no medical question health insurance plan that will help pay for your deductible and co-payments up to a certain maximum.
Plus, you will have vision care coverage (eye glasses), paramedical coverage such as chiropractor, physiotherapist, medical equipment and much more.
This plan will more than pay for itself.  Visit my health plan page here for brochures and more information.
For info, visit: Health Insurance Info, Brochures or to Apply