Travel Medical Insurance
Trip Cancellation & Baggage Loss
Single Trip, Multi Trip Plans
All Inclusive Plans
  Cover yourself with Manulife Travel Insurance
brought to you by
Jane Stygall – Life Insurance Advisor
For residents of Ontario

Travelling can be a lot of fun.  New sights, new adventures. New places.
Having a health emergency while travelling can be a challenge. From finding a medical facility, to language barriers and of course the cost of medical treatment.  Give yourself peace of mind and a helping hand when you need it most, with  Travel Medical Insurance – Emergency Medical Coverage up to $10,000,000.
Trip Cancellation Insurance is a must for trips with cancellation fees or trips that are non refundable.
And Baggage Insurance gives peace of mind should something happen to your luggage.  With baggage being required to be checked in more and more, it is important to have baggage insurance.  With Baggage insurance you can easily replace your contents and get on with enjoying your trip.
I have partnered with a leading insurer – Manulife –  to bring you Affordable, Flexible Travel Insurance.  The leading quality travel insurance plan.
Whether you are a young family travelling, a business traveller or a senior, this travel insurance plan will give you the coverage you need, at an affordable premium.
For Canadians
Travelling – Out of Country or Out of Province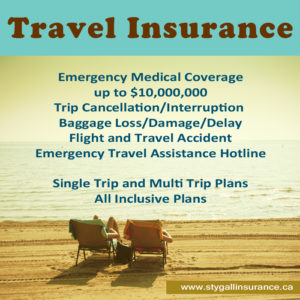 Travelling Out of Canada
or Travelling Out of  Province – Ontario
Single Trip Plans
Multi Trip Plans  (multiple trips in a year)
All Inclusive Plans
Emergency Medical Coverage Up To $10,000,000
Travel Assistance Hotline
Trip Cancellation/Interruption Insurance
Baggage Loss/Damage/Delay Insurance
Flight & Travel Accident Insurance
Terrorism Coverage
For Brochures, Plan Comparisons, Online Quotes and Apply
Online: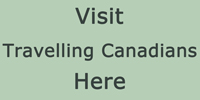 Visit the Travel Insurance for Canadians Travelling page with brochures and more.
Click Here for Travel Insurance Brochures, Quotes and more
The product-related information on this website is for illustration purposes only. For complete benefits, terms, conditions, limitations and exclusions, please see the travel insurance policy contract. Please read and understand your policy before you travel.